Now let's take a look at the next level of protection for our device and learn how to set up a VPN on Android. Even the most ultra-modern devices, can be vulnerable to malware attacks. And more often than not, such programs pop up in the form of some very interesting offers, clicking on which, a virus is downloaded to the device. As a result, they can do more than just harmbut also to get to the contacts, to block access to the device. And to protect your device as much as possible, sometimes you need to find ways to maximize protection, such as resorting to a VPN connection.
What is a VPN on Android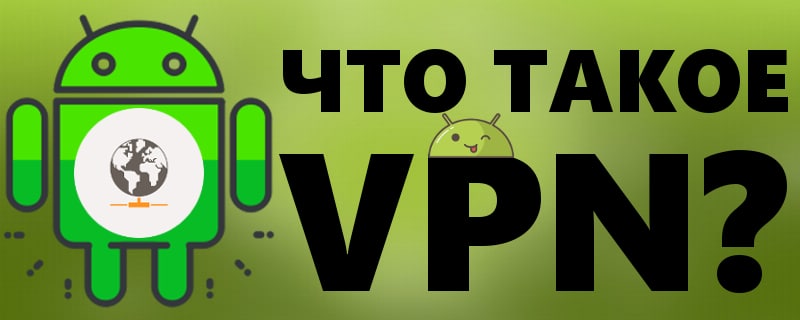 Android VPN is the ability to connect multiple networks into one - local. The connection is made using the Internet. Such a connection makes the user safe from all kinds of malware.
But such a network can only be accessed by a registered user who has login and password. You can usually connect a VPN by using special applications or by using a VPN-client.
How to set up a VPN connection on Android
I think it's worth reminding you that you can connect a VPN on any modern device. This process is carried out using the built-in features of the system, as well as using closed protocols. But the connection to the server itself is not carried out immediately, but takes place in several stages.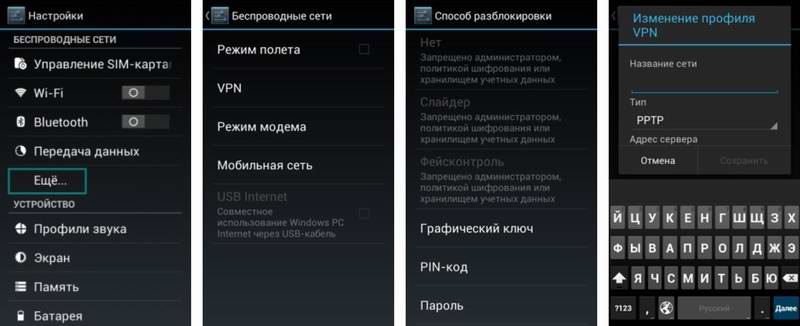 On your device, go to "Settings"and look for "Other Networks" or "Network". There are models that do not have this section, then look for "Connections". If you are setting up your tablet and not your smartphone, go this way: "Wireless Networks" - "More" - "VPN".
After that, select the item with the name "Advanced settings" and then find the section "VPN". Then the device will ask you to enter pin code or password in order to unlock the device. Without it, nothing will work, the connection will not be established!
After you have entered the pin code, you need a VPN Connection. So you will have to enter the server address, the name of your profile, and the type of connection. When all the data is entered, you just need to save the work done.
The created connection, in order to connect it, will need to be found in the list. When you find it, enter your login and password, then connect to the newly created network.
For a clearer example, here is a video instruction.
Video tutorial - Configuring Vpn on Android
After the connection is established, the device the corresponding icon will appear. It tells you that it was successful. By clicking on it, you will see the statistics of the received and transmitted data. It also allows you to disconnect the connection. Now you know how quickly and easily you can set up a VPN on Android smartphones and tablets, and it does not require any special skills, just a clear adherence to the instruction, which submitted above!