Probably the most popular platform for cell phones today is Android. And everything is due to the considerable simplicity of this system, as well as the ability to upgrade it at your discretion. But there is a disadvantage in it, such as, for example, viruses. In this article we will talk about how to check Android for viruses.
We would like to note right away that viruses cannot "destroy" a smartphone and cause serious damage to it. But they can harm the owner by withdrawing, for example, money from the account. In addition, from viruses smartphone can very much "slow down". Of course, you can use some anti-virus software, but you should understand that "good" costs money.
In fact, there are not many types of viruses, and it is worth noting that you can read about each one online.
We should not classify as malware programs that ask you to enter an SMS. But, in fact, during the installation of this kind of applications, users themselves agree to all this, so to speak, deceiving themselves. If during the installation of applications you see that there are points with sending SMS and other commands that you do not understand, it is better to give up on such an endeavor.

Well, once we've figured out what viruses are and what simple sms programs are, we can talk about everything in more detail.
1 way: How to check Android for viruses via computer
Many users believe that it is possible to check Android for viruses using a computer. Unfortunately, such a check is practically meaningless. It does not matter at all what kind of antivirus is installed on your computer and what kind of malicious programs appeared on your device. Usually such a check does not give a positive result.
This is due to the fact that computer anti-viruses do not have a database of viruses on android. At the same time, they do not have access to the programs and folders of the smartphone either.
But you can still check your device for viruses that are specific to Windows. Such viruses can appear on your device after it has been connected to your computer. In order to check whether there are such files, you must connect the device via USB to the computer, and then scan the smartphone as a removable media with the anti-virus.
2 way: Check your Android device for viruses online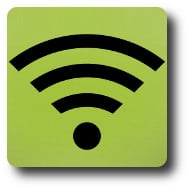 The easiest way to check your Android device for viruses is to use a mobile antivirus. You can download such an application from Play Market. There is an incredible selection of anti-viruses in the store right now. Some of them are released by popular companies that have earned an excellent reputation for fighting viruses as far back as Windows.
Open Play Market and find the antivirus you need. To do this, enter the word "Antivirus" into the search box and select something you like. For example Comodo, Dr.Web and the like.
Once you've found the right application, click install. But first decide whether you need a paid or free antivirus, read the reviews and decide on the best option.
Most viruses on smartphones and tablets resemble the familiar "Trojans" that you have on your PC. This means that such unwanted programs do not damage your device, but in a special file record all the actions of the owner, and then send them to the creators, who knowing the passwords and codes, can easily leave you without money on an electronic account or a bank card.
Tip: How to protect your smartphone and tablet from viruses
Minimum security measures. Not installing different applications from unverified sources, and checking your smartphone and tablet for viruses.
Do NOT go to any suspicious sites.
Do not open links if they come to you via text message.
Don't go to unfamiliar sites if you receive an email from an "unknown" person.
https://www.youtube.com/watch?v=kcA2hlcWHF0
By sticking to simple precautions you can not only protect your Android, but also save yourself from future problems with solving the problems associated with the removal of viruses. But if you, nevertheless, have such trouble, please read our article about How to remove all ad viruses from your Android device!